<![if !vml]>

<![endif]>
"Illusion"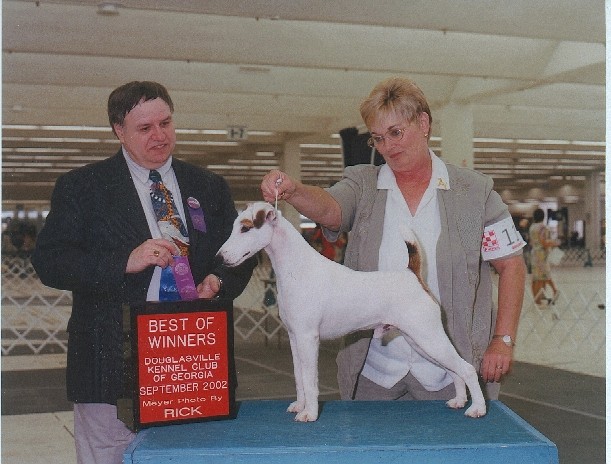 Am Ch DynamicKGFox-Hy Jus N Illusion (aka "Illusion") was sent to us by Sharon Clark - Swan Lake Kennels in South Carolina.

Illusion carries the direct lineage to "SonEs OGT" as well as "SonES Dr IQ.
llusion has good bone, a strong head and excellent forequarter. He is noted for reproducing his sound movement.

Illusion is available at stud to approved bitches.

Illusion has been tested: OFA Hips* F-141G25M-Pl, Patella FT-PA32/18/M/P-Pl, Heart FT-CA10/20/M/C-Pl, Leggs Calve Perthes - FT-LP3/25M-Pl, CERF - FTS-158/2002-19, *Sire is OFA Excellent.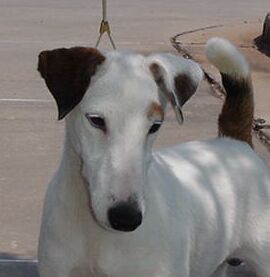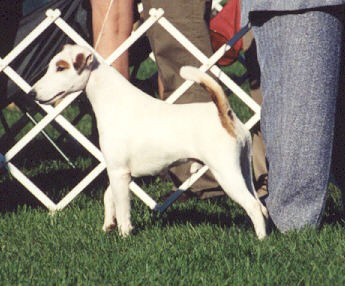 Am Ch Fox-Hy Dynamic K G Ikon

Fox-Hy Swanlake's El-Capitain

Ch Fox-Hys Chynna

Ch Son Es Dr IQ

Swan Lake Hy-Tyme Gold Digger

C and C Brown Sugar of Fox-Hy

Ch Salcrest Orion

Camp Son Es Lainsatiable

Ch Fox-Hy's Chynna

Ch Hy-Tyme Play N With Fire

Fox-Hy's Willow